The first thing Tyler's family told me about him, was his longtime love for trains. He had always been fascinated by them. Dreaming about working on them, riding them, and becoming a conductor. He worked for CSX for a while but eventually would return to work in the coal industry.
He was an animal lover, who preferred dogs to about anything else; he loved fishing and being on boats even though he was terrified of water. He loved tinkering on things, and when something didn't work he would always do his best to repair it. Tyler was a wonderful uncle and an even better father. He was humble, kind and generous, a history fanatic, a hopeless romantic, as well as a big kid that enjoyed making the people around him smile.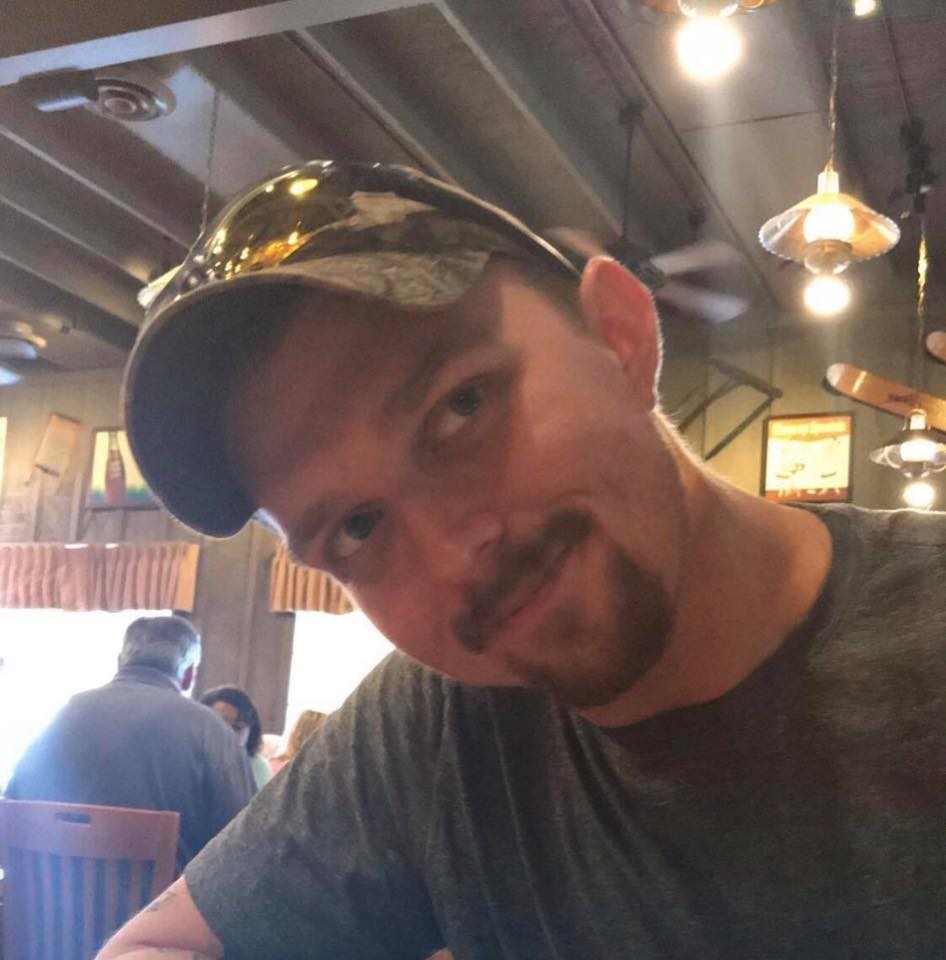 On June 24, 2018, Tyler was last seen at around 8:15 pm at the Cawood Recreational Area, which is approximately 3 miles north of the junction of KY 221/US 421 in Leslie County, Kentucky. He was driving his dark grey 2003 Dodge Dakota Quad Cab, and as far as I know, this was not something that was routine for him to do.
His cell phone last pinged from Mozelle, Ky which is a few miles north of the recreational area, and as far as verifiable information concerning his whereabouts, that's where it ends.
After he was reported missing LE canvassed the areas along the road where Tyler would have driven to get from Point A to Point B. Looking for any possible witnesses or cameras that may have caught a glimpse of him or his truck but returned empty-handed.
On July 1, 2018, his Dodge truck was found burned on a strip mine road off of Ky 1850 on the Leslie County/Clay County line, but there was no sign of Tyler.
LE searched the area with scent dogs, while volunteers searched on foot. The dogs didn't hit on anything, but his family, as well as many volunteers, continued their own searches months after he disappeared. Now it's growing close to a year with no answers.
So this is a map of the locations involving Tyler. The one thing I can say with certainty is, whoever put his truck on that strip mine road had to be familiar with the area. They probably also had an accomplice, allowing them to dispose of the truck and get out of the area as quickly as possible.
But why?
Tyler had no addictions, no lifestyle choices that would have immediately entered him into a dangerous situation. The only thing tumultuous was his relationship with his ex (whom he fathered a child with) and her new beau. Most of that stemmed from visitation and custody issues involving their daughter, but neither has been named a Person of Interest by law enforcement.
I could make up my own theories, but I don't like doing that without having more factual information to go off of. I also don't want to facilitate rumors, but if anyone has heard anything they need to come forward. Call LE or send a message through the anonymous tip link at the top of the page. I will gladly forward everything on to LE for you. Let's just bring Tyler home.
WYMT
Published: Oct. 7, 2020 at 5:53 PM PDT
LESLIE COUNTY, Ky. (WYMT) – Kentucky State Police confirmed that two arrests have been made in connection to the Tyler North missing persons case.
North went missing in June of 2018. He was last seen leaving a family member's house in his truck.
In July of 2018, Kentucky State Police found his truck burned in a field in Warbranch.
There has been no sign of North and no body was ever found however, two people have been arrested in connection with his disappearance.
WKYT
Published: Oct. 8, 2020 at 8:29 AM PDT
LESLIE COUNTY, Ky. (WYMT) –
For two years, Tyler North has been missing. Now, a couple is charged with North's murder and disappearance.
Troopers with Kentucky State Police arrested Lena Michelle Collet North, the former wife of Tyler North, and Jeremy Lewis, a former Leslie County Sheriff's Deputy, Wednesday night.
Both are charged with murder.
"Throughout the investigation detectives with the Kentucky State Police Post 13 in Hazard have gathered enough evidence to present to the grand jury," said Kentucky State Police Trooper Matt Gayheart.
The arrest came after a lengthy two-year investigation into the disappearance of North.
The Leslie County Grand Jury returned indictments on Lena North and Lewis.
"Through several key pieces of electronic evidence, as well as video footage, detectives were able to place both subjects at the scene of the time at his disappearance," said Gayheart.
After two years of waiting, Tyler North's sister, Michelle White, said a burden was lifted.
"Feeling a lot of relief right now, and just so thankful," said White.
White still wishes her brother was by her side.
"My brother's my hero, someone I always looked up to, and to not have him here feels like I'm kind of asleep, from a nightmare, I just can't wake up," said White.
Hoping for more answers.
"We pray to God that the truth comes out, and our family can finally know what happened and where my brother is," said White.
The pair was taken to the Leslie County Jail.