On the weekend of June 2, 1974, 29-year-old Wynant "Hemmy" Moore was dropped off at the Mill Creek Lake area of the Natural Bridge State Park (Slade, Ky) by his fiance Ruth. He was looking forward to a weekend of camping, fishing, and being able to simply disconnect from the stress of his everyday life in Lexington, Ky.
On Sunday, Ruth returned to the area to pick up Hemmy but he was nowhere to be found.
His disappearance was reported to Park Officials and local police. Once his disappearance became public knowledge, two fishermen approached law enforcement about some items they had seen around the Mill Creek area at around 2:30 pm that Sunday.
A wallet, clothing, shoes, and a wrist brace were found and identified as belonging to Hemmy. However, two blankets and a black zippered bag were missing.
---
After he was reported missing a large search was conducted. There were multiple bloodhounds, as well as several local agencies, local law enforcement, and park services all combing the area as well as Mill Creek Lake for him but despite all their efforts, nothing was found.
To this day, there has been no sign of Hemmy. He has a daughter that grew up without knowing her father. He has grandchildren. What could have possibly happened that weekend? What happened to the two blankets and the zippered bag that were never found? Could something sinister have happened that connects their whereabouts?
---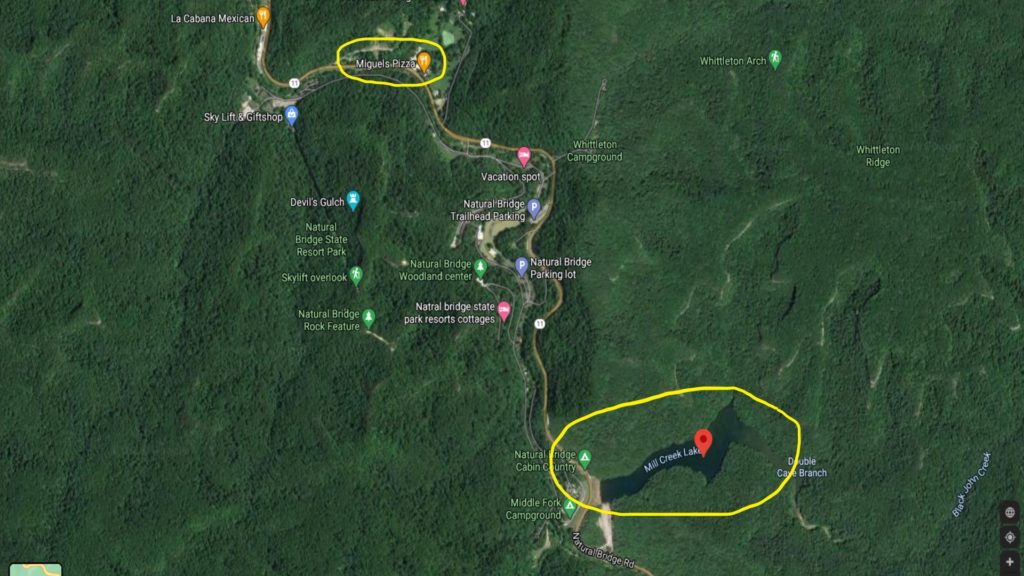 For all of my local readers, especially all of you that like to frequent that area… Mill Creek Lake is a whopping 2 minutes from Miguel's Pizza. So whenever you're in the area, think of him, pay your respects if you would like, but most of all keep an eye out for him. I'm sure his family would appreciate knowing that he isn't forgotten and that people are still searching.
If you have any information, please contact the Kentucky State Police Post 8 at 606-784-4127.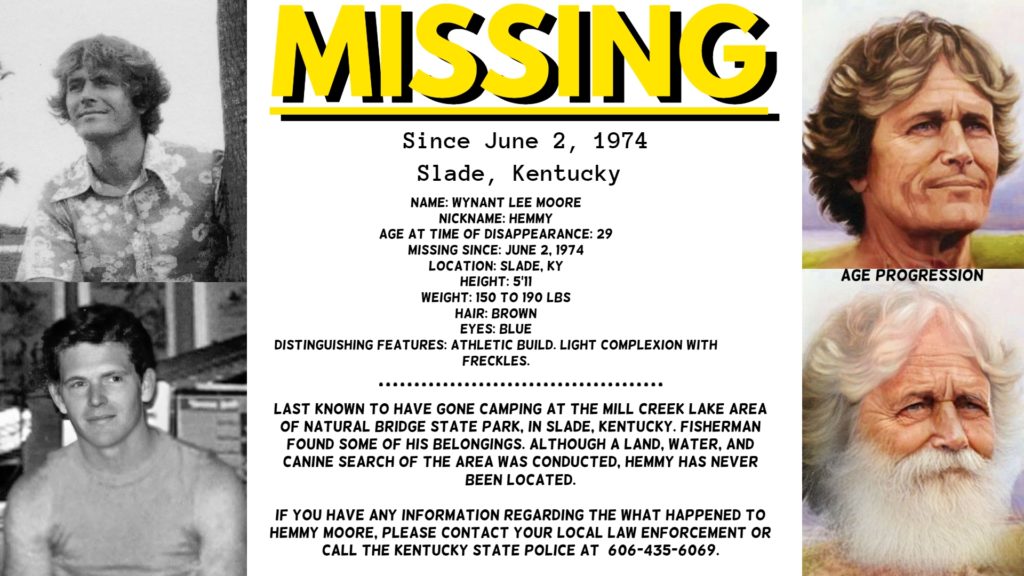 The Charley Project
NamUs
Veteran Doe
True Crime Rhymes with Vodka Podcast
03/06/2022 – no new information