He was only six years old when he disappeared from the front yard of his home in Pine Tree Hollow, which is around 5 miles outside of Hindman, Kentucky.
February 13, 1982: School in Knott County had been canceled that day due to heavy snowfall that the area had received the day before. Kelly being a normal child, wanted to go play in the snow. Despite his mother telling him no repeatedly, he eventually wore her down. She made sure he put on his boots, and then zipped up his coat before he headed outside. The following is as close to a timeline as we can deduce at the moment:
11:00 AM: Kelly went outside to play in the snow. His mom, Judy, told him not to leave the front yard.
4:00 PM: Judy checked on Kelly before she walked across the road to use her neighbor's phone. When she returned, Kelly was gone. She thought he'd gone to a friend's house to watch television.
6:00 PM: Judy had prepared dinner and called for him to come back inside, but he didn't respond. She ate, then went to get Kelly from the residence that she had assumed he had been at. However, they said that they hadn't seen Kelly at all that day.
That's when Judy went to her boyfriend's grandmother's house and asked to use the phone. They said no. For some reason, they wouldn't allow her to use the phone until after midnight. Yes, you read that right.
She did call the police once she was allowed to make a call, but that was around six hours AFTER Judy realized Kelly was missing. Speaking for myself, this is one of the most perplexing, and frustrating points of this case. Why would someone not allow his mother to call the police? It's early February. It's frigid and snowing outside, and a six-year-old child is missing… Then again, why didn't she go to another neighbor's house to use the phone? I'm sure someone would have gladly allowed her to make the call.
The Knott County Rescue Squad was notified, and they immediately descended on the area and began their search, their assumptions were that he had more than likely wandered from home, but they thought he would be located and they would go on about their night. However, it, unfortunately, did not happen that way. At around 1:51 am they contacted the Kentucky State Police. The first officer arrived on the scene at around 3:00 am.
The official police search didn't begin until dawn the following day, thanks to increasingly severe weather and the night shift being scantily staffed. Over the next few weeks, police and search dogs looked in water wells, creeks, and the nearby abandoned mines, they even checked under porches and in sheds and storage buildings.
A Grand Jury investigation was brought up and took a look at Judy, Kelly's mother, but was unable to find sufficient evidence suggesting she'd done anything to him.
At one point, Judy's own sister told law enforcement that Judy had killed Kelly and she had helped her do it… Obviously, this was never proven. And…let's not forget that the area they were living in at the time of Kelly's disappearance had its own fair share of residents with criminal records.
Something else to note here; Kelly did have siblings. However, Judy's parents had custody of them because Judy suffered from epilepsy and struggled to take care of them all.
In 2010, Kelly's aunt passed away. I'm not sure if this is the same aunt that had earlier implicated herself and Judy in Kelly's murder. She had told Kelly's sister that she would be leaving behind a letter, implying heavily that it would contain information about Kelly. I haven't heard anything else about this letter, so I'm going to go out on a limb and say either it didn't exist, or it didn't pertain to Kelly's disappearance.
Moving onward…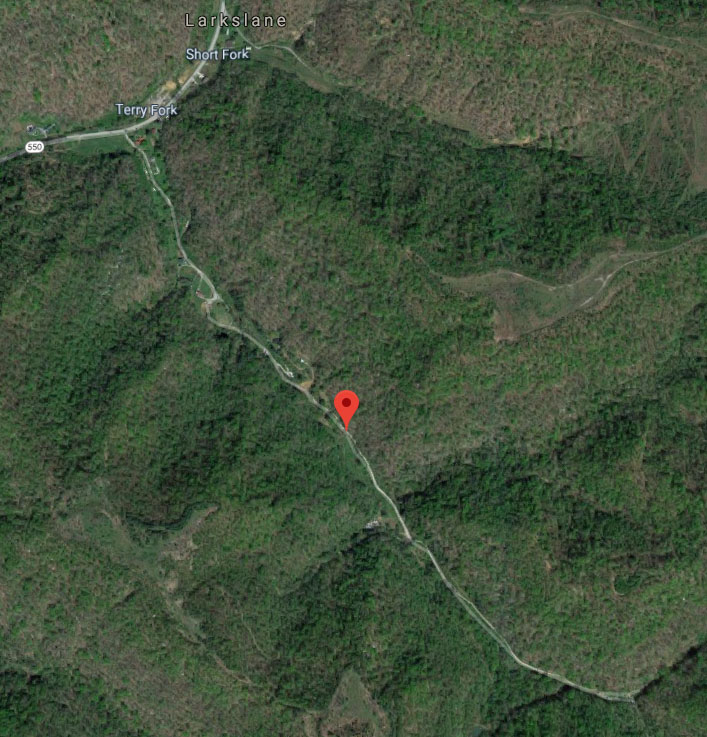 A neighbor supposedly saw a green car in the area earlier in the day before Kelly was reported missing, but that wasn't really enough information for detectives to work with.
I've also noticed that in differing articles, Judy says that the neighbor that Kelly went to play with either a.) hadn't seen him at all or b.) told her she sent him home when it started snowing again. All of these contradictory articles are located on Porchlight Internation, which I've linked at the bottom of the page.

Also, was Judy the only one home at the time of his disappearance? She was living with her boyfriend at the time of Kelly's disappearance, after all. The information available is extremely limited since the local news doesn't seem to archive any of its stories. All I can seem to find are statements from Judy, where she says other people told her this or that. I did manage to locate the email addresses of two separate individuals claiming to be Kelly's cousins. I sent emails to both, but neither of them replied. I didn't have any better luck reaching out to the Help Find Kelly Facebook page either.
I know that Judy accused Kelly's father, Bobby of taking Kelly but he was apparently cleared as a suspect. I haven't seen his name mentioned anywhere as being a person of interest. This is another topic that I've seen contradictory information about. One article claimed that Bobby was living at the home of Judy's parents in Breathitt County, Ky at the time of Kelly's disappearance and another article claimed he was living in Madison County, Ky at the time. There were also rumors that Kelly had been kidnapped and taken to Florida, along with a few reported sightings. Per Judy, one of his school teachers had told her at one point that a school district in Florida had called and requested his school and medical records. Unfortunately, a fire has since destroyed most of the schools' records, so none of this information could be verified. There have been a few reported sightings in Florida, as well as Arkansas but none were considered to be credible.
There was an article/video released in 2018 regarding Kelly's disappearance by WHAS11. They keep saying that he vanished from Hazard, which is in a completely different county than Mousie/Larkslane.
Sometime in the late '90s, a tip came in urging police to look under a concrete porch that was poured at the home where he went missing. I'm not sure of the date, none of the news articles I found that mentioned gave an exact time.

After that, the last tip came into KSP in 2013. They were provided with a possible location where Kelly's remains were rumored to have been buried, again, back on Pine Tree Hollow. After days of excavations and search efforts, they were unable to find any indication that it had ever been Kelly's burial location.
All in all, this case just gets more and more confusing the deeper you dig. In part because so many of the articles tell differing versions of events. This could be because the person they're interviewing keeps changing their story, but it's very frustrating to sort through. I can only imagine how LE must feel about it. Over the lifespan of this case, there has only been one person of interest mentioned: Judy Moore. Now, I'm not saying that I think she harmed Kelly, but I do think there's more than meets the eye in this story.

I would like to know if anyone else saw Kelly when he was reported missing. I only know of one reported sighting of Kelly, and another child gave that statement, which has since been omitted. Did anyone actually see Kelly on the day he was reported missing? When was the last time that he Was there anyone else at home at the time Kelly went missing? Where was her live-in boyfriend at the time? Why wasn't she allowed to use the phone during an emergency? Was the phone story ever verified by LE? Why didn't she go to another neighbor and use their phone? Is it possible that something happened to Kelly earlier than the day he was reported missing?
Statistically speaking, only one percent of abductions are non-familial. I'm not sure what evidence contributed to Kelly being listed as such. Regardless of this, someone knows exactly what happened to him, as well as where he is.
If you have any information about this missing child, please contact the Kentucky State Police at (606) 435-6069.

SOURCES:
Help Find Kelly Junior Hollan Facebook
Porchlight International
Kentucky State Police
The Charley Project
McClatchy DC
Medium Medium Article 2
Mystery Machine


1/21/21 – no updates available.
2/24/22 -no updates available.