"I want my baby home, either way. If any of you know anything, seen or heard anything, just let us know because I'm dying more and more inside because I don't know where my baby is at."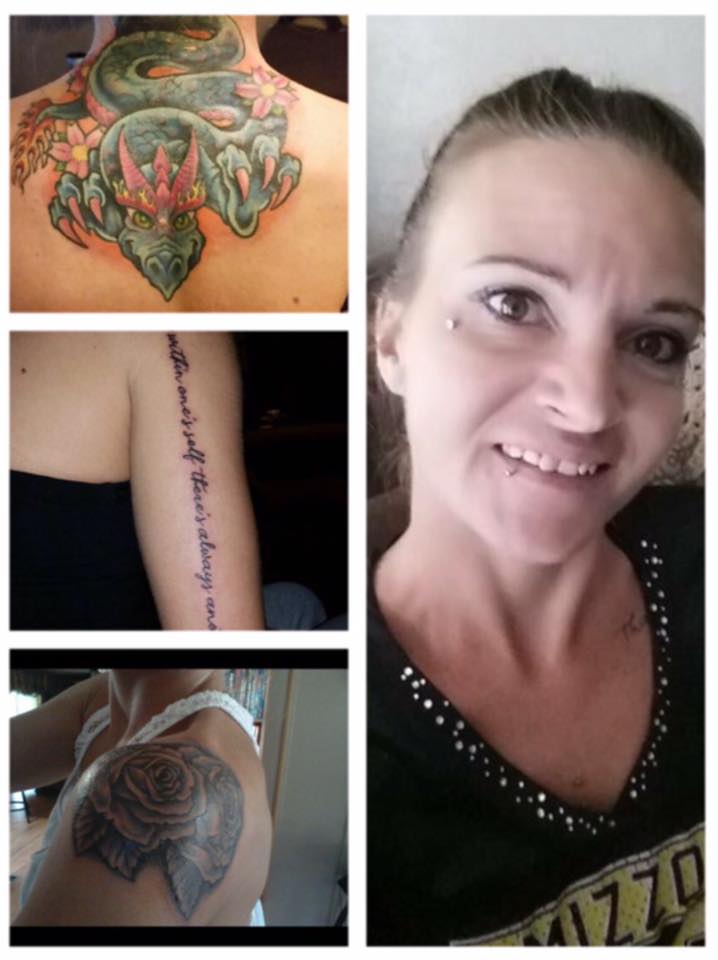 Starina Woods, 34, was last seen alive on March 10, 2016, at her home in Charleston, West Virginia. A family member reported her missing on May 19th, 2016, after not hearing from her in over two months.
At the time of her disappearance, Starina was married to a man named Arthur Woods. He apparently decided his wife being gone for so long was nothing to be concerned about, telling LE that he assumed she had "run-off" to Ecuador with another man.
However, when LE began investigating her disappearance, none of the information that Arthur had provided them with could be substantiated.
LE followed up on Arthur's assertion that Starina had simply left the country with another man, it was a dead end. A check with Homeland Security provided that Starina didn't even have a passport, and there was absolutely no documentation to prove that she had crossed any borders.
Arthur also relayed to LE that Starina had withdrawn a large amount of money from their bank account, somewhere around $29,000… Nope, she did not.
Cellphone records proved that her phone had not been turned on since March 11th.. however, someone was using her debit card to make numerous purchases and pay bills. One of which was for minutes for a pre-paid cell phone and the purchase was actually made from Arthur's work computer.
In June, a search warrant was served on Arthur so that the home he shared with Starina could finally be subject to a lawful search. Investigators say a SIGNIFICANT amount of blood was discovered throughout the home…The front door. The stairs. The living room.
It was hers.
Starina's case was changed from a missing person investigation to a homicide. I think we all know what happened to Star and who was responsible. Unfortunately, the two months it took for her to be reported missing is more than enough time to dispose of a body.
If you have any information to help bring closure to this family, please contact the West Virginia State Police at 1-304-348-6480.
4/10/2018 Update:
Starina's husband has been charged with fraud. I've included the link, but I'll go ahead and copy/paste the article, just in case it at some point gets taken off the news site.
CHARLESTON, W.Va. (WSAZ) — A man has been charged after using his missing wife's debit card until the bank froze the account.
Arthur Woods, 39, of Charleston, is charged with fraud and related activity in connection with access devices. According to the criminal complaint, Woods' wife Starina was last seen or known to be alive around March 10 of 2016. Woods told investigators in June 2016 he hadn't seen or used a debit card solely owned by Starina and suspected she had taken it with her when she left him on March 10. Investigators learned Woods had used Starina's debit card multiple times on or after March 10. He was also captured on video using Starina's debit card. According to the criminal complaint, Woods continued to use the debit card until the account obtained a several hundred dollar negative balance and was frozen by the bank in May 2016. Police say Starina's disappearance is suspicious.
5/22/2019 Update:
Starina's husband has been arrested in connection with her murder!!!
NICHOLAS COUNTY, W.Va. (WSAZ) — UPDATE 5/22/19 @ 5:20 p.m.
A man has been arrested in connection with the murder of his wife who has been missing for more than three years, Charleston Police said Wednesday.
Arthur Owen Woods, 40, of Mt. Nebo, West Virginia, is charged with first-degree murder in the death of Starina Woods.
Arthur Woods was arrested in Nicholas County, West Virginia, according to Charleston Police. He will be arraigned Thursday morning in Nicholas County Magistrate Court. He is in custody at the Central Regional Jail in Flatwoods awaiting his arraignment.
Starina "Star" Woods, 34, of Charleston, was last seen alive on March 10, 2016. According to a search warrant filed Oct. 5, her husband told police he believes Starina had run off to Ecuador. It turns out, though, that she didn't even have a U.S. passport.
Last year, Arthur Woods was arrested after investigators say he used his late wife's debit card until the bank froze the account.

5/23/2019 Update:
CHARLESTON, W.Va. (WCHS/WVAH) — Starina Woods' family has been searching for closure for more than three years.
She went missing in 2016 and hasn't been seen since. Officers arrested her husband for murder, and her son tells Eyewitness News it brings a glimpse of closure he has been searching for.
"The last time I saw my mom was my 15th birthday," Starina's son Dakoda Underwood said. "It's been really hard for me and my sister."

Underwood is getting ready to graduate high school. He has spent most of his teenage years without a mother. After officers arrested his mother's husband, Arthur Owen Woods, for her murder Wednesday, Underwood said he experienced relief, although he still has many questions.
"I'm just glad he is where he is now," Underwood said. "I'm glad just knowing he is not out there walking around. He could be looking for another victim or someone else."
Investigators said Woods has been a suspect from the beginning. Search warrants stated blood spatter was found inside of the couple's home on Lance Drive in Charleston. It also said it appeared someone tried to clean up blood.
Arthur Owen Woods was arrested back in 2018 for fraud. Investigators said he used his wife's credit card after she went missing.
"It was a debit card," Woods told Eyewitness News during his arraignment in 2018. "She is the only one who had an account. All of my money went into her account. That is why I used it."
The fraud charge was dismissed. Woods told officers he is not sure where his wife was. He claimed she may have traveled out of the country with another man. During his arrest Wednesday, he gave no answers as to what happened to Starina.
Her son Dakoda is still clinging to hope that one day he will know what really happened to his mother.
"I hope to wake up one day, and look at my phone and find out where she really is," he said.
Investigators said Starina Woods' body has still not been found. He was arrested and arraigned in Nicholas County, where he had been living, on a first degree murder charge.
5/24/2019 Update:
CHARLESTON, W.Va. — A Nicholas County man charged in the March 2016 death of his wife pleaded not guilty Friday morning in Kanawha County Circuit Court after being indicted earlier this week on a murder charge.
Arthur Owen Woods, 40, of Mt. Nebo, was arraigned by Kanawha County Circuit Judge Tod Kaufman. A trial date was set for Sept. 4. Woods remains in the South Central Regional Jail without bail.

Kanawha County Prosecutor Chuck Miller decided to take the case against Woods straight to the grand jury instead of going the normal arrest route.
"It's not unusual for us to put the case together and present it to the grand jury," Miller told MetroNews Friday. "It eliminates the necessity of having a preliminary hearing and the time constraints associated with making an arrest."
Starina Woods went missing in March 2016. According to investigators at the time, she had voiced concerns about an abusive relationship with her husband. Authorities discovered bloodstains at the couple's home in Charleston. Her body has never been found.
"We've tried murder cases in the past without a body if the evidence warrants it. We're ready to go forward," Miller said Friday.
Arthur Woods never reported his wife missing or tried to contact her after she disappeared, police said. He told police Starina left for Ecuador.
Woods was charged last year for using his spouse's debit card until the bank froze the account.
Miller said prosecutors would be ready for the early September trial.
"I don't see any delays. Certainly, there's no way to predict whether or not there will be delays associated with the defendant or the court or whatever," he said.

December 3, 2020 Update:
DUDE GOT 3 YEARS!! 3 YEARS FOR MURDERING HIS WIFE!!!!
A judge on Thursday accepted a plea agreement for a Nicholas County man accused of killing his wife in 2016 shortly after they moved to Charleston.
Kanawha Circuit Judge Tod Kaufman accepted the plea agreement for Arthur Owen Woods, 41, of Mount Nebo.
Woods pleaded guilty to voluntary manslaughter, and pursuant to the agreement will receive a three-year prison sentence. The agreement was a binding plea, meaning Woods' sentence was non-negotiable after he pleaded guilty on Nov. 24.
A judge must either accept or reject the agreement. A voluntary manslaughter conviction in West Virginia carries a 3- to 15-year sentence; the prosecution asked for the minimum sentence in this case.
Woods also entered into a Kennedy plea, which allows a defendant to accept punishment for a crime without having to admit guilt.
Woods, appearing virtually from South Central Regional Jail on Thursday, declined to make a statement to the court.
Kanawha Assistant Prosecuting Attorney J.C. MacCallum said he had been in contact with the mother of Starina Woods, 34, who said she also did not want to address the court.
The Division of Corrections and Rehabilitation will determine Woods' exact sentence, Kaufman said. Woods has been incarcerated for about 18 months since police arrested him in May 2019 and charged him with murdering Starina Woods. He will get credit for time served.
Woods' sentence comes nearly four years and nine months since Starina Woods was last seen.
On March 9, 2016, the couple moved to a house on Lance Drive, in Charleston, and they got into a "heated altercation" the next day, according to police.
Woods never reported his wife missing or tried to contact her after her disappearance, according to search warrants cited in previous reports. He told police he believed Starina Woods had stolen $29,000 from him and had run off to Ecuador after a violent altercation between them on March 10.
Police found no record of Starina Woods crossing the border and no record of a $29,000 withdrawal, according to previous reports.
On March 10, 2016, the Woods' mobile phones traveled to an area near Mount Nebo and Mount Lookout, according to search warrants police executed in 2016.
Police later found a "significant amount of blood" on the front door, stairs and living room of the Woods' home, and "signs of an attempted cleaning of blood." A DNA sample taken from Starina Woods' mother returned a match to the blood in the house, which the couple had lived in for less than a week.
SOURCES: